Manic Miner, 1983 Bug-Byte software (possibly the greatest game ever created) ;)
OK.. Unlike your usual begging requests I have already put a great deal of work into this! I have re-drawn all the sprites (based on Andy Nobles PC version -
see here
) for use in libwiisprite and they are all good to go.. Ive also created menu and introduction graphics, I have the sounds and the music, I have the Speccy font.. I think Ive covered all bases except a coder which is what Im here looking for!
Let me quote Andy Noble to show you what I hope to create..
"Right, lets get something straight. If you are looking for Manic Miner 2008, you are looking in the wrong place. You will not get any rendered intros, rendered Willy's (Oo! Er!) or rendered anything. I have made the game in it's original style. I like to think of it as a version of the game that would have appeared in 1983 if such things as "256 colour displays" where about. I am sick of downloading a game off the net, only to see some renderedintro and no game. Lets get back to basics. Lets play some good, old fashioned, playable games."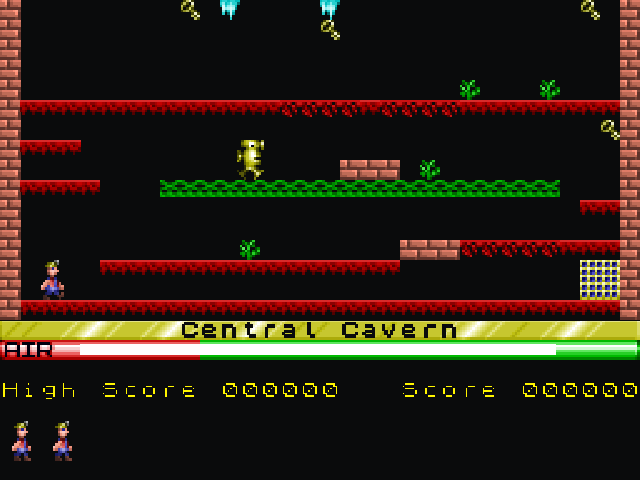 This is a game Im really passionate about and would like to work with someone that feels the same! Above is a mockup with my graphics (as Ive drawn it each sprite is seperate, I have also drawn a level layout with all fixed sprites, and with each level there is a full setup (with grid) to show where stuff goes! - see below)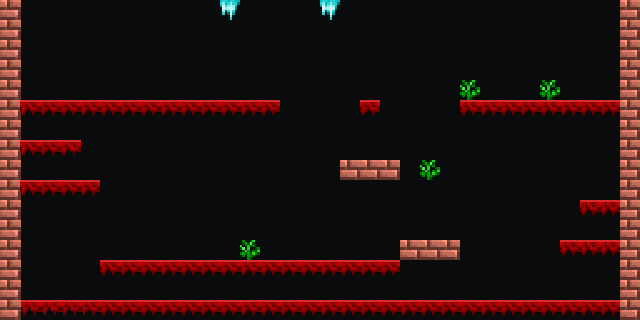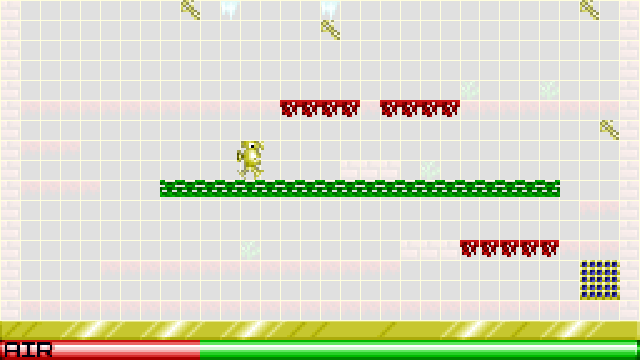 Is anyone interested? If so PM me and we'll go from there :)
Edit:
Heres the walkthrough
so you can see every level :P
Edited 1 time(s). Last edit at 09/14/2008 08:53PM by mr_nick666.