Thanks for your help, but I am having more trouble.
I will go through all the steps.
I have sysmenuwad 290. I decyrpted it. I was left with many .apps and some tmds and certs.
I decrypted 0000001.app. I got a bunch of ash files, along with some other crap files.
Here they are.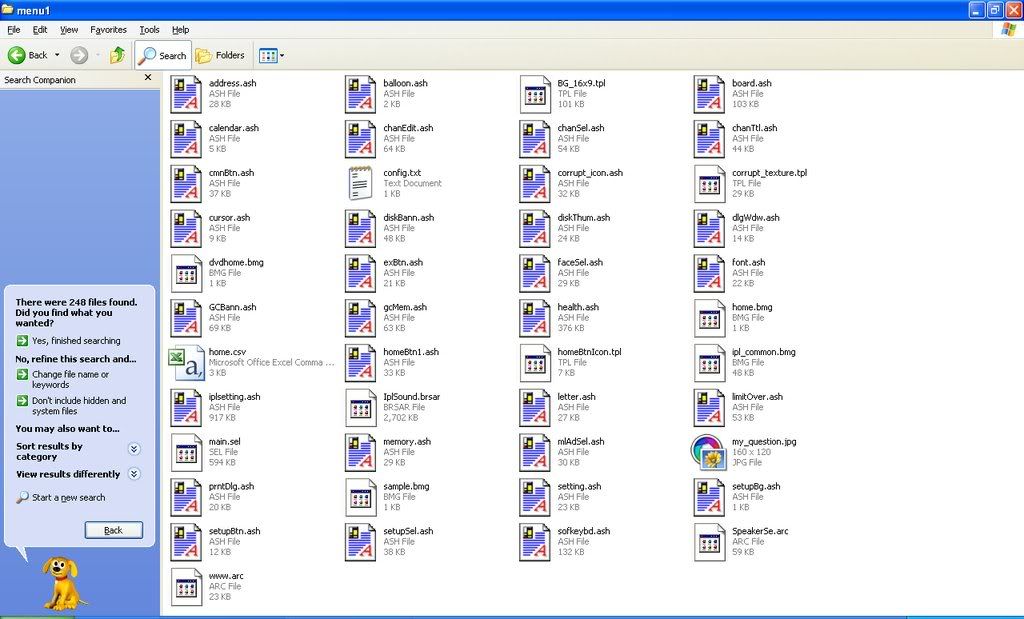 I decrypt iplsetting.ash(it was a u8, you were right). Here is what I found:
I open the US folder. There is only one folder inside.
It is called SPA. Inside are all sorts of html files.
I unlz77 these files. They work just like they should, but it is all in spanish. My wii is set on spanish, so any modding I wanted to do would be possible, but the fact that there is no english folder makes me think that this is not the correct file.
Am I doing everything right? Why is there no english? Did I decrypt the wrong ash file?
Thanks.